Lint clogged dryer vents are a leading cause of a fire. Prevent it with this service!

Voted #1 in Calgary for Best Value and Overall Customer Satisfaction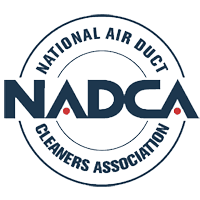 Add a Central Vacuum Cleaning Service
This service:
Central Vacuum Expert Cleaning
Vent Connection Check
Prices do not include GST 
TERMS AND CONDITIONS
Prices do not include GST. A minimum service call is $119.  Some restrictions apply, please call for details.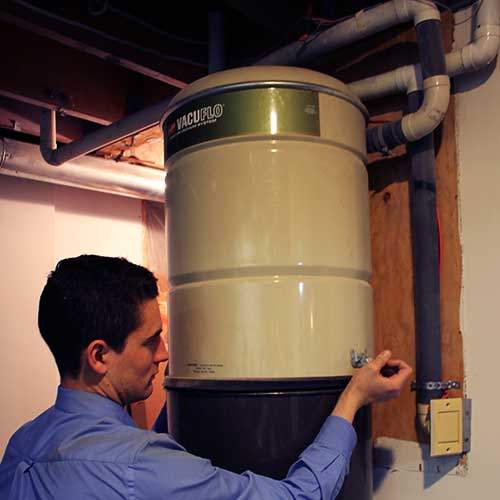 This service is an add-on to Furnace and Duct Cleaning
Our cleaning service removes most debris, dust, and pathogens from your heating and cooling system. We use a powerful truck-mounted safe cleaning method called the Roto-Whip™ system that penetrates deep into your ductwork and has an extensive reach that can go to any corner of the system without the risk of damaging other components.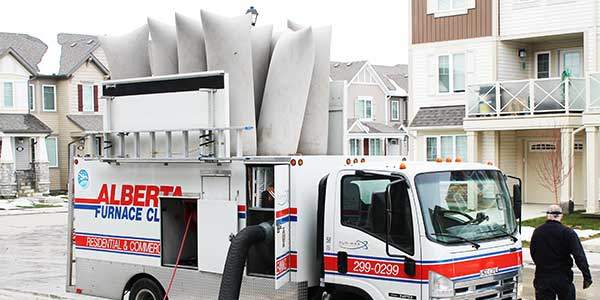 Your Central Vacuum System
In addition to furnace and duct cleaning services, Alberta Furnace Cleaning also offers several related residential cleaning services such as central vacuum cleaning using our state of the art truck powered cleaning systems.
A central vacuum system running at full efficiency is a convenient addition to any household, however, in order to maintain its optimum function, regular cleaning of the full system is advised to central vacuum owners.
Using our high power vacuum truck, we empty the canister and neatly dispose of the dust and debris. We then use high-pressure air in each of your vacuum ports to clear any blockages from the system and ensure maximum airflow in your system.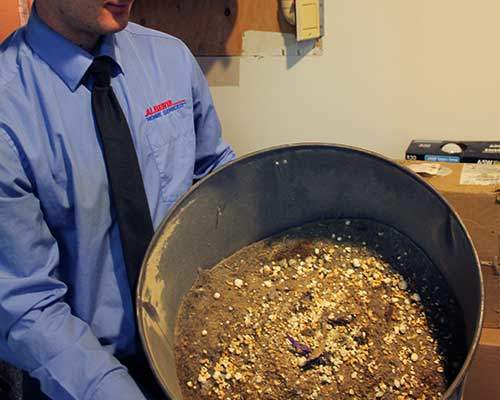 Restore Full Power
Experience the difference between a clean and efficient central vacuum free of debris and other obstructions. Professional cleaning will restore the full power of your system while reducing your energy bills and disposing of accumulated debris from the normal use of your system.
The difference will be noticeable right away because like any other vacuum, when it free of debris and garbage and has no obstruction, it will be able to clean much faster and deeper. Finally, this, like any other of our services will amount to a smaller energy bill at the end of the day.