The Furnace Cleaning Experts
Best value and satisfaction since 1986.

Certified, Award-winning Furnace and Duct Cleaning
FURNACE AND DUCT CLEANING PACKAGE
RESIDENTIAL BASE PACKAGE
STARTING FROM:
No Extra for Mid/High Efficiency
GST and Waste Handling Fee are not included in pricing ( fee per service call ). The minimum service call is $119. Some restrictions apply, subject to availability. Call for more details.
All air vents in a house must be cleaned. This package includes 10 air vents
This package includes 1 Furnace. No additional charge for mid/high efficiency furnaces
While every house is different most homes have more than 10 air vents. In addition, some homes require add-on cleaning services such as central vacuum, dryer vents, additional furnaces or A/C units. The cleaning of these is not included in the base package.
A typical detached home in Calgary pays around $350 for a complete furnace and duct cleaning. Prices vary according to size, number of furnaces, and other factors. For a free quote contact us

Benefect® Furnace and Duct Disinfectant
Our specialized air duct disinfectant has been very popular for clients looking to give that additional protection to the air they breathe.
This family and pet safe agent is effective to combat and destroy all kinds of harmful microorganisms such as viruses, mold, and bacteria.
This exclusive disinfectant agent is 100% green, family, and pet safe. a great alternative to chlorine, ammonia, oxidizers, and other chemical agents that can be corrosive, flammable, or reactive. In contrast, Benefect does not pose any public health risk or secondary effects with its use.
Some highlights about this duct cleaning add-on:
Kills Over 99.99% of Germs
Virucidal ( including HIV-1)
Bactericidal (Including MRSA)
Fungicidal, Tuberculocidal
No Synthetic Fragrances, Dyes, or Bleach
For more information see the manufacturer's page
Add a dryer vent to your cleaning Package.
Hard-to-reach/rooftop dryer vents are charged at a different rate.
This service:
1 accessible dryer vent cleaning
Vent Connection check
Add a central vacuum to your cleaning Package.
This service:
Central Vacuum Expert Cleaning
Vent Connection Check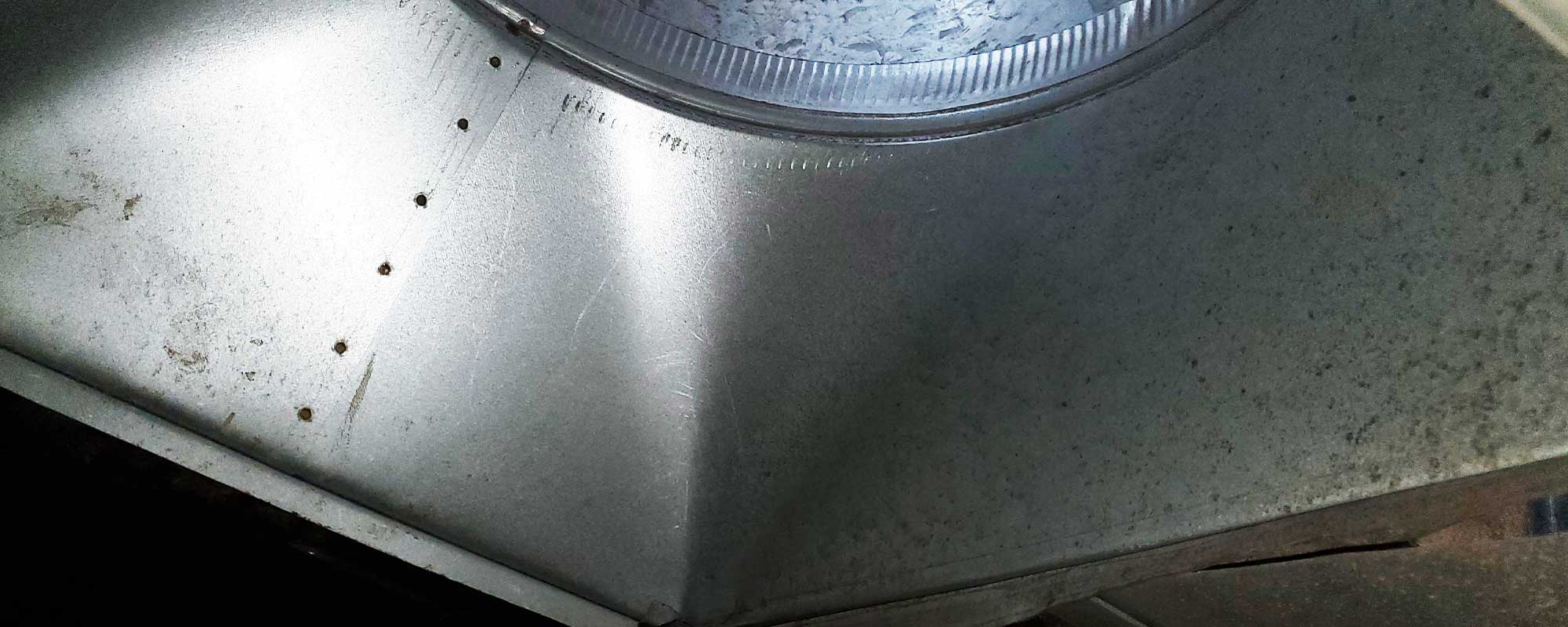 Roto-Whip™ Safe Furnace Cleaning
Alberta Furnace Cleaning uses the Roto-Whip™  Safe furnace cleaning and air duct cleaning method to deliver the direct surface contact cleaning benefits of old-style brush cleaning combined with the safety of pneumatic cleaning systems.
Roto-Whip™ Duct Cleaning
This innovative system penetrates deep into your ductwork and has an extensive reach that can go to any corner of the system without the risk of damaging components such as humidifiers, heating, and cooling entry points, and other air ventilation fixtures.
Vent Cleaning and more
Our technicians proceed to simultaneously clean vents, coils, air intakes, and every component connected to your heating/cooling system
Alberta Furnace Cleaning offers only one method of duct cleaning to our customers because we do not believe in providing a service that is lower than our highest standards. We use the best equipment every time at no extra charge!
We do both residential and commercial duct cleaning ( Need Commercial Duct Cleaning for your business? ) and service the Calgary Metropolitan Area and nearby cities such as Airdrie, Okotoks, Chestermere, Cochrane, and nearby areas.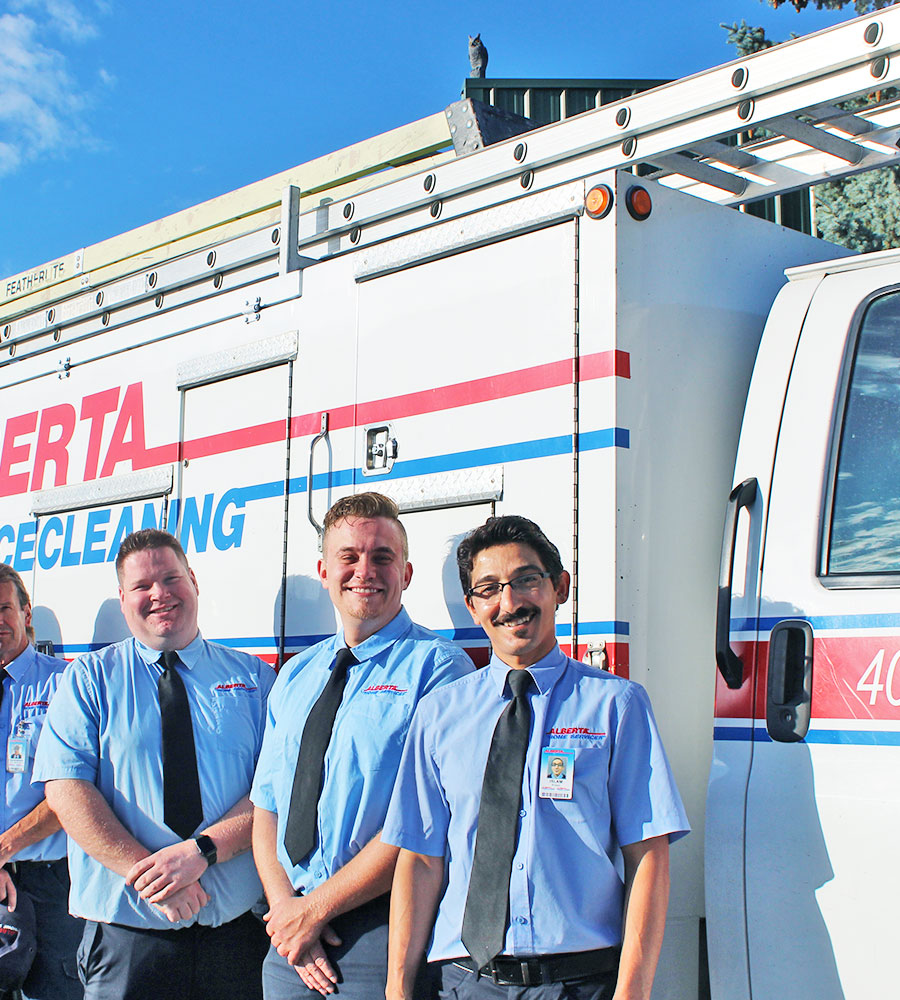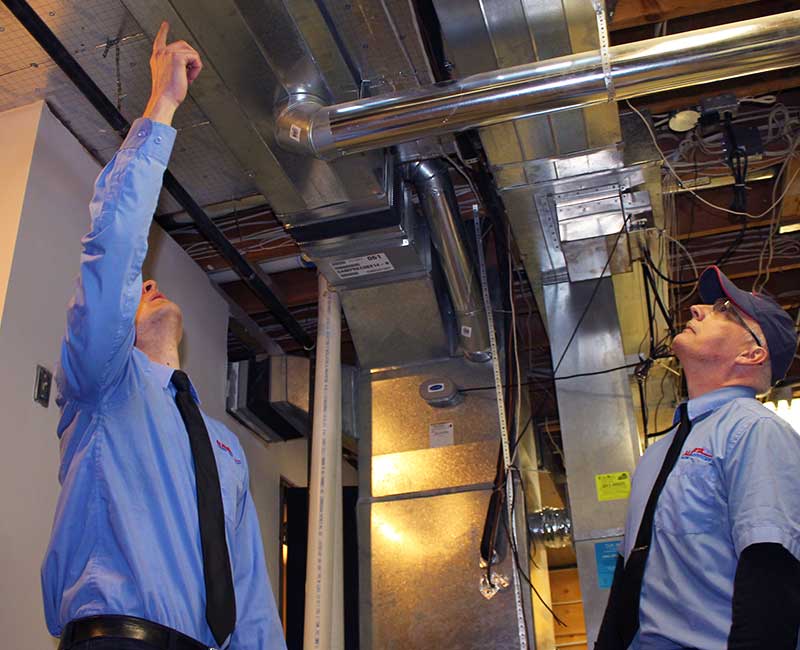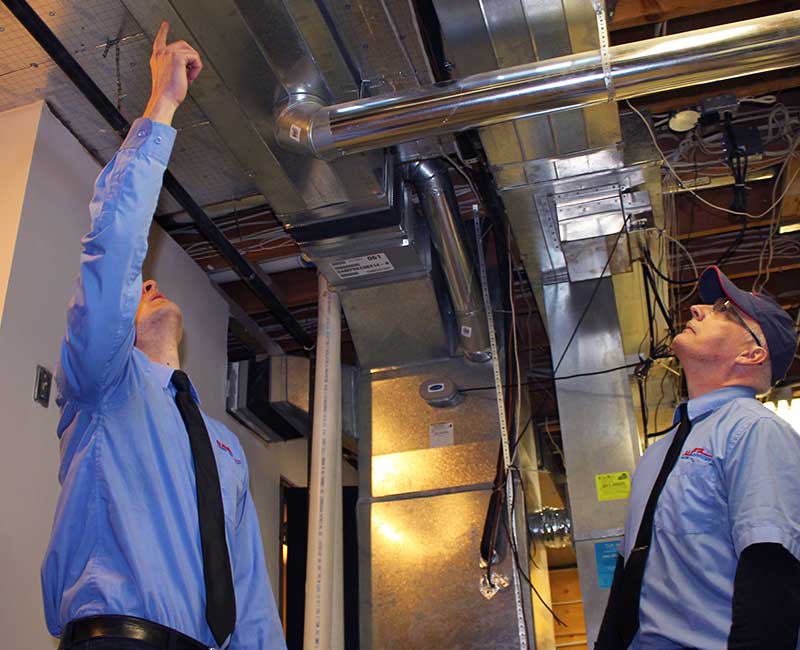 Before the cleaning process starts
After covering their shoes with a clean, new set of boot covers your Alberta Furnace Cleaning technician will complete a thorough inspection of your system before the cleaning begins. Every home is unique and it is very important that your technician examines every detail so they can proceed with the safest and best approach tailored to the uniqueness of your home.
Once the inspection is complete your Alberta Furnace Cleaning Tech specialist will carefully explain the work that will be performed before it is done.
Our Process:
Service call gets booked
Confirmation with the client before the truck arrives
Initial assessment of the technician to match the quote with the job
Suggestions and add-ons might be offered accordingly if needed
Service is performed at the location
A post-service follow-up to ensure your satisfaction with the service.
The outside of your furnace is wiped down.
Benefits of  duct cleaning
Most people choose to have this service in order to have their ducts debris and dust-free. If this is important to you, furnace and duct cleaning is the right type of service. Professional furnace and duct cleaning also may help maintain a healthy environment by ensuring your ductwork is free of any mold or vermin.
In some cases may translate into energy savings by making the airflow of your ductwork much more efficient or for example by having your coils cleaned. The frequency of this cleaning service depends on the specific needs of the home such as household members, at-risk groups ( asthma, elderly, etc. ), size of ductwork, location, building use as well as the specific manufacturer's recommendations.
Last, clean furnaces and ducts may help to create a better flow of fresh air by eliminating clogged or obstructed airflow.
Among the household benefits, the following are the most common:
May reduce wear and tear by cooling and heating appliances by reducing dust particles in the ductwork
May reduce slightly energy bills ( i.e. – clean coils )
May increase the intake of fresh air which can translate into health and well-being benefits thanks to fewer sources of allergens.
May reduce the number of cycling smells in the house.
and other benefits that might be dependent on specific circumstances such as people with allergies, pets, and other circumstances.

FAQ
Frequently Asked Questions
FURNACE AND DUCT QUESTIONS
The answer greatly varies between homes. Ducts can become considerably dirty after a renovation for example or if a considerable amount of debris or dust accumulates.
Most people choose to have these services for personal reasons of having a clean furnace and ductwork free of dust and debris.
You should consider having the air ducts in your home cleaned if:
There is substantial visible mold growth inside ducts or on other components of your heating and cooling system.
Ducts are infested with vermin.
Ducts are clogged with excessive amounts of dust and debris and/or particles are actually released into the home from your supply registers.
Other factors such as clogged vents or dirty coils can be reasons to clean your ductwork in order to make sure the airflow in your home is good.
The average complete furnace and duct cleaning service for a detached home in Calgary is around $350.
Furnace and Duct Cleaning depend final costs depend on the following factors:
Number of furnaces in the house
Number of air vents, registers, and other vents
Dryer vent location
Air Conditioning 
Chimney, Central Vacuum and other house accessories and/or appliances
Our base package includes 1 furnace and 10 air vents, for more information click here.
Most cleanings will take approximately 45 minutes to 90 minutes.
The cleaning system that we use is our own Multi-Zone TM cleaning method. We maximize vacuum pressure and cleaning effectiveness by isolating the cold air side of the heating system from the hot air side during the cleaning process. In order to access these two parts of the system separately, we cut two 8" bypass holes – one above the heat exchange on the furnace for the hot air side and the other on the cold air plenum for the cold airside.
Next, we connect the vacuum hose from our powerful custom-designed truck-mounted cleaning unit to each of the bypasses in turn, allowing us to use maximum suction at each vent and zone of the ductwork. Using an exclusive, in-house developed tool called a Roto-Whip TM, we then clean each individual vent, the Roto-Whip TM provides full contact cleaning on the inside of the ductwork to loosen dust and debris, but unlike conventional contact methods such as brushing, it can't damage or disturb dampers in the HVAC system which are essential to even airflow throughout the home.
We complete the ductwork cleaning by using the PredatorTM multi-headed whip to move dust and debris from the main plenums (section of the ductwork near the furnace) to our vacuum hose.
The same tool is then used on the heat exchange of the furnace to ensure a thorough cleaning down to the corners. Last of all the blower is removed, air-washed, and wiped down after which the parts are re-assembled before the system is tested.
Our technicians undergo a different set of training as per NADCA guidelines and COR Work Safety standards.
Our technicians are trained in-house as per our cleaning expectations: however, they are not gas fitters. That is not a qualification that is needed to perform furnace cleaning.
Technicians adhere also to:
First aid training
COVID-19 awareness ( as mandated by the province and federal government )
Daily and weekly briefings on a variety of things from industry updates to weather watches.
Truck-mounted units generate a better level of airflow; our units are powered by a large fan, which creates over 10,000 cubic feet per minute of airflow.
Our hoses are between 8 to 10 inches in diameter, in comparison to a normal vacuum hose, which is between 1.2 and 2 inches in diameter. Our higher level of airflow allows us superior suction throughout your ductwork to provide a more thorough cleaning. Portable units cannot provide the same level of airflow that our truck-mounted units do. 
In our research, we have found the whip system to provide "the best of both worlds" when it comes to cleaning.
With it, we are able to get the full contact cleaning associated with brush cleaning while offering the flexibility of pneumatic or high-pressure air cleaning methods to get around elbows and past dampers that are in your ducts.
Our testing has shown us that brush systems can often close dampers, stop at elbows, and in older homes where the ductwork may be more fragile, it can even cause it to come apart.
We recommend that the furnace and ducts are cleaned together as it is a forced air circulating system. That means that the air is moved not only through your vents and duct work, but through your furnace as well.
Cleaning one without the other would not be proper and would result in an incomplete and unsatisfactory job. If only one is cleaned and not the other, once completed and the furnace is turned on again it will just recirculate the dust from the soiled area into the clean area.
We must clean all of the vents attached to your system. If we did not clean all the vents, dust and debris from the uncleaned vents would continue to circulate through your home and your heating system, finding its way back to your newly cleaned furnace and quickly diminishing the benefits of having the system cleaned at all.
The ductwork for an individual is all connected so doing a partial cleaning of the system would not be fair to you as a customer. We also fully guarantee our work, which is something that we could not do if we only cleaned part of the system.
This is the standard industry base package - 10 air vents. Additional air vents are a way of telling us the size of the system and the additional work it might require, therefore there is an additional charge of $9.95 per additional vent.
It includes the average minimum amount of vents in a service job and it acts as a base rate for any duct cleaning job. Since all houses are different in size, shape, and systems there is no 'one package' fits all, but rather a base package to which additional charges are added according to the custom need of the house or building.
You will need to count all your vents in your home including all the hot air vents and cold air return vents located on the walls. Our technicians will go through the house and count the total number you have.