Expert Duct Cleaning Service
Award Winning Furnace and Duct Cleaning Since 1986.
Voted #1 in Calgary for Best Value & Overall Customer Satisfaction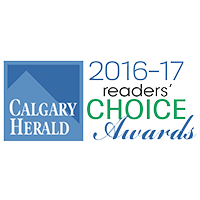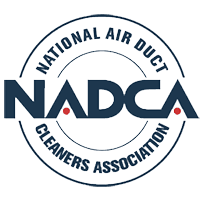 Complete Furnace and Duct Cleaning Package
REGULAR PRICE IS $179
Complete Furnace Cleaning (1 Unit)
Duct Work Cleaning
Includes Up to 10 Air Vents*
Multi-Point System Check™
FREE Disposable Air Filter
FREE Exterior Water Tank Cleaning
Bonus Air Miles Reward Miles
Prices do not include GST and Environmental Fee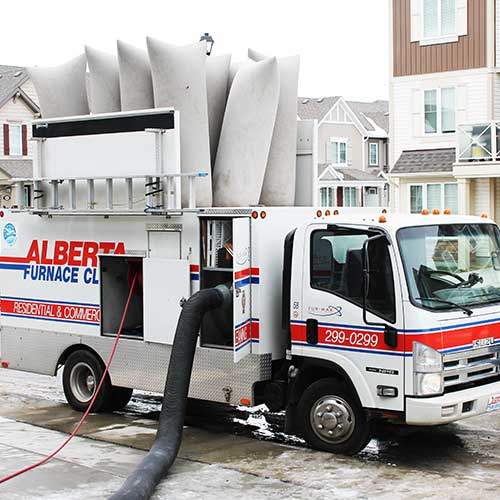 TERMS AND CONDITIONS
Prices do not include GST and Environmental Fee. *ALL VENTS IN HOUSE MUST BE CLEANED. Package includes up to 10 air vents, additional air vents are $9.95 per additional vent. The minimum service call is $119. Some restrictions apply. Call for more details.
Furnace Cleaning
Service
Rated
5
Out of 5 from
23
Reviews
5

/

5
"Excellent furnace cleaning service, our air feels very clean. The two technicians were very knowledgeable and professional ... definitely will call them again "
Roto-Whip™ System Safe Duct Cleaning
Alberta Furnace Cleaning uses the exclusive Roto-Whip™ SystemSafe furnace cleaning and air duct cleaning method to deliver the direct surface contact cleaning benefits of old-style brush cleaning combined with the safety of modern pneumatic cleaning systems.
Unlike conventional air-wand or brush cleaning, the Roto-Whip™ system penetrates deep into your duct system without the risk of damaging internal components or closing pre-set dampers and adversely affecting system airflow.
Alberta Furnace Cleaning offers only one method of duct cleaning to our customers because we do not believe in providing a service that is lower than our highest standards. We us the best equipment every time at no extra charge!
We specialize in both residential and commercial  duct cleaning ( Need Commercial Duct Cleaning for your business? ) and service the Calgary Metropolitan Area and nearby cities such as Airdire, Okotoks, Chestermere, Cochrane and nearby areas.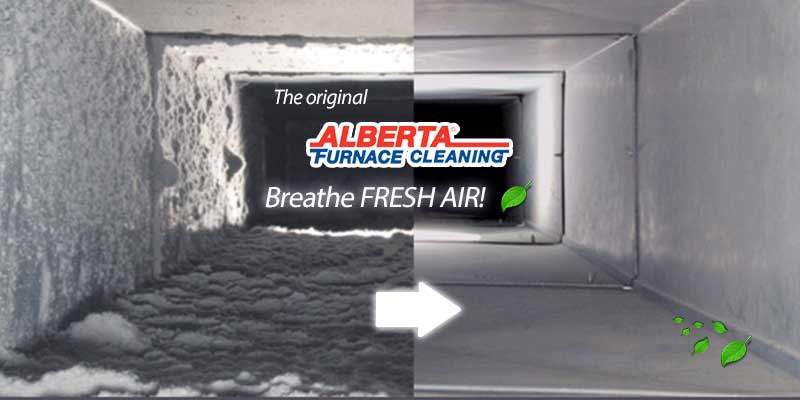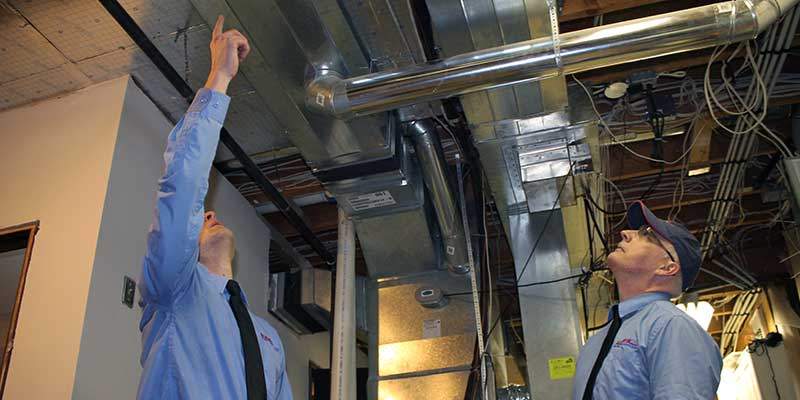 Before the cleaning process starts
After covering their shoes with a clean, new set of boot covers your Alberta Furnace Cleaning technician will complete a thorough inspection of your system before the cleaning begins. Every home is unique and it is very important that your technician examines every detail so they can proceed with the safest and best approach tailored to the uniqueness of your home.
Once the inspection is complete your Alberta Furnace Cleaning Tech specialist will carefully explain the work that will be performed before it is done.
The Alberta Furnace Cleaning Process:
Multi-Point System Check™ is performed.
Furnace blower is removed and cleaned.
Sealed Access panels are created.
Drop sheets and register covers are used as necessary.
System is cleaned in "zones" using Roto-Whip™ safe cleaning method.
150-200 PSI Roto-Whip™ is used in every duct.
Furnace is tested for ignition and fan operation.
The outside of your furnace is wiped down.
Benefits of regular duct cleaning
Professional furnace and duct cleaning are essential in maintaining a healthy environment. The Service virtually pays for itself on energy savings alone by making the air flow of your duct work much more efficient. The service is recommended at least once every 2 years and in some cases once a year depending on your manufacturer's warranty.
Reduce health issues and increase productivity at work with a healthy flow of fresh air. Many studies have concluded that a good flow of fresh air increases productivity and overall well-being of the company and its employees.