Restore the power and efficiency of your furnace!

Award Winning Service
Voted #1 in Calgary for Best Value & Overall Customer Satisfaction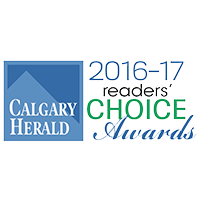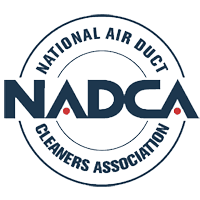 Signature Furnace Tune Up
Our signature 28 point furnace tune-up is a most do service for most homes in Calgary. It practically covers every component and function of your furnace to guarantee you peace of mind and optimal function of your furnace and heating system.
Furnace tune-ups are recommended by most manufacturers once a year and are mandatory to keep most furnace warranties valid. This service usually pays for itself on energy savings alone by reducing the cost of operation of your furnace unit.
About this service:
REGULAR PRICE IS $179
 Complete 28 Point Tune Up ( see below for details )
1 Standard Residential Furnace Tune-Up
Multi-Point System Check™
FREE Disposable Air Filter
Bonus Air Miles Reward Miles
Prices do not include GST and Environmental Fee
28 Points:
Check Thermostat
Lubricate motor and bearings
Clean motor cooling ports
Test motor amperage
Check safety limit controls
Inspect heat exchanger and flue
Carbon monoxide test
Inspect venting system
Check filters (Instruct on filter maintenance)
Test gas line to furnace
Check gas pilot safety
Clean pilot if needed
Test ignition system (Including HSI)
Adjust pilot if necessary
Inspect/Adjust air-fuel mixture
Inspect supports and air tanks
Clean burners
Test inducer Motor
Check condition, tension, alignment of belt
Test gas pressure
Test pressure switches
Check combustion air
Mark fuse/switch for furnace power
Check temperature rise
Clean exterior of unit
Check condensate line/trap
Test vent damper
Inspect vent connector
TERMS AND CONDITIONS
Subject to availability. Free disposable air filter included. Furnace tune-up for 1 standard make and model furnace only. All parts & additional services are charged separately. GST & Environmental fees not included. Some restrictions apply call for details.
Benefits of a furnace tune-up
Besides your warranty, a proper furnace tune-up can save you money during the cold season. A furnace running in top conditions will use less power and run more efficiently.
The 28 points cover all areas of the furnace that need to be inspected and fixed for a proper furnace use. This tune up will basically restore as much as possible the efficiency of your furnace.
Imagine your furnace is like a vehicle, with the proper maintenance the vehicle will use fuel efficiently and will cause the least amount of trouble to the user, the same principle goes to your furnace and basically any other appliance you use on a regular basis.